Johnson County Weed & Pest

Proudly serving Johnson County for the next generation!

Welcome to the Johnson County Weed & Pest

The Johnson County Weed & Pest is committed to providing leadership and education for the long term management of noxious weeds & pests through prevention, biological, cultural, mechanical and chemical controls. We are dedicated to decreasing the impacts of invasive species on native plant and animal communities, private and public lands, and local economies. The Johnson County Weed & Pest strives to have effective programs for the management of noxious weeds and pests by promoting and coordinating management and control through integrated pest management techniques, cooperation with landowners, agencies, organizations, and by providing technical expertise and educational opportunities to all within the county.  

Johnson County Weed & Pest

123 Flatiron Dr.

Buffalo, WY 82834

307 - 684 - 5715

Office Hours:

 9:00 am to 4:00 pm

Uniting with

Wyoming Weed & Pest Control Districts

Wyoming Department of Agriculture

University of Wyoming

NEWS:

Board meetings - First Thursday of month.

 Board Financial Statements   General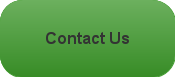 Click on Month to see calendar of events

Double click here to add text.